In spite of the fact that I have to wear green for this 3 weeks, I am thankful that I am able to come home each night to see my boy as my unit works on a shift system.
Its been 4 days since his birthday and almost magically, he has become our BIG boy! We are letting him walk in the shopping centres on his own (today he walked United Square and selected the rides he wanted to take, and the books he wanted daddy to read to him). And finally he has also begun nodding his head instead of shaking it all the time. He roams the house freely now and is the busiest person at home. At the end of each day, he is usually drenched with perspiration before he takes a bath and is drenched with perspiration again soon after the bath. There is simply no stopping this boy exploring from room to room and from remote control to remote control.
Try spotting the inevitable bruises on his face in the 2 photos below..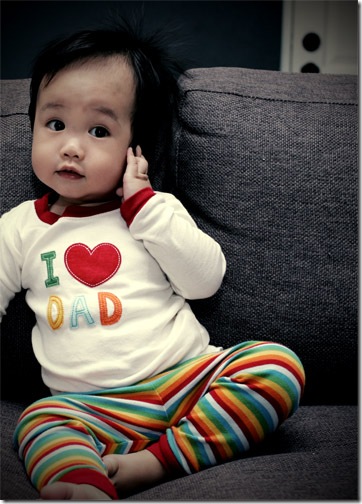 Daddy had to get this pyjamas.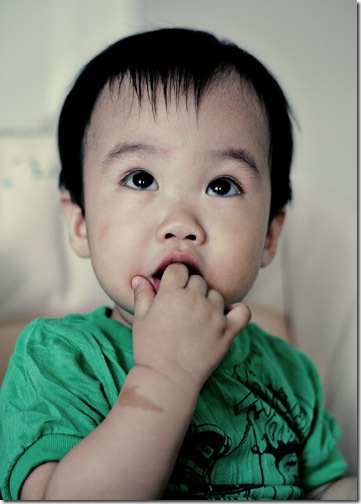 Erm…
I love the second photo so much that I did a large print of it..

Larger than Life!