It has been one month since we introduced solids in an attempt to wean him. We started with pureed apples, bananas, carrots, potatoes and baby cereal. We then ventured into sweet potatoes, butternut squash, broccoli, cauliflower and peaches. This week we will start him on the good stuff! MEAT! Chicken with carrots puree to be precise. We are also introducing a spinach and sweet potato puree for him.
Besides the initial worry of how the boy will take to eating solids when we first introduced them, we never really had to worry about it anymore because this boy has been happily chomping down everything we have given him thus far. And we (more mummy and helper actually) really have had much fun preparing the food and seeing him eating it so readily. We prepare and freeze his food for the week on Sunday, so come Sunday afternoon, mummy will be a busy busy bee in the kitchen, lovingly preparing the meals for the boy. I must admit this is a side of mummy that I have not really seen.
Well, even her mummy thinks so. Well done mummy!
Nathaniel is also starting to show separation anxiety (more when separated from mummy..). He displays and vocalises his emotions and feelings much more readily (and purposefully) now, surprising us everyday with his myriad of temperaments.
Well, its actually good news for daddy because it represents more photo opportunities!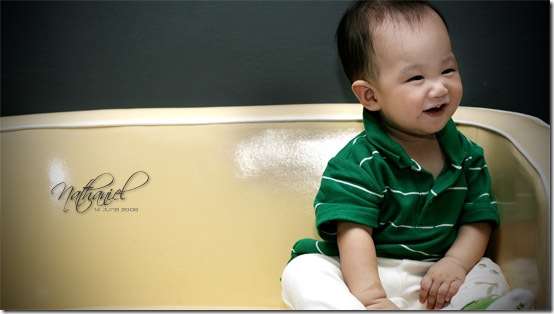 a little oversized polo top but charming nonetheless.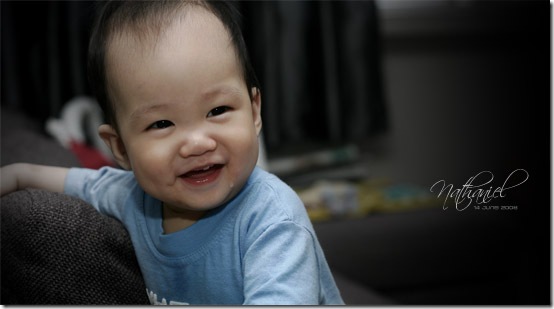 大老板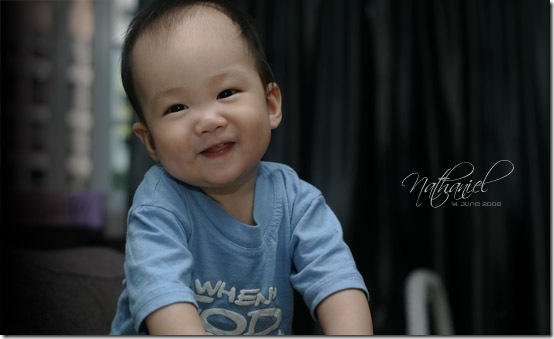 This little fella is irresistible when he turns on his charm.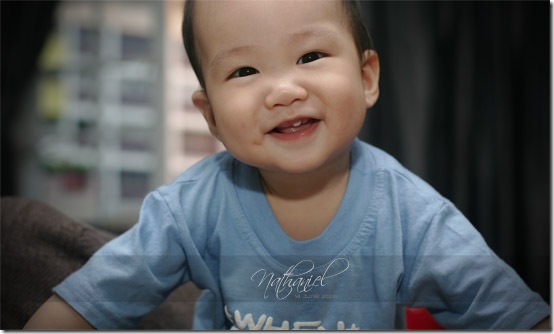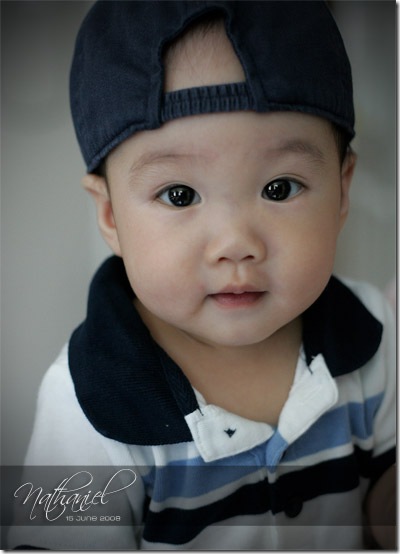 Everyone say awwww..