This week saw Nathaniel explore his vocal chords more and he surprised us with many new 'words'. The one that caught my attention was "OLE!" kekeke. His chuckles are also much more audible now and we realised that he is one ticklish baby! Daddy will go "koochi koochi koo!" and mummy will go "Gucci Gucci GU!" Hahaha, either way, he breaks into laughter readily.. and when he laughs, everyone laughs as well. Little wonder they are called bundles of joy. Watching him laugh really really makes my day.
Well, he has been mistaken as a girl a couple more times this week too but our trusted Dr Kit assured us that a pretty baby boy makes a handsome one in time to come.
And since its a new month, Nathaniel gets a new menu! Butternut and papaya is on the menu this week, hope he likes it.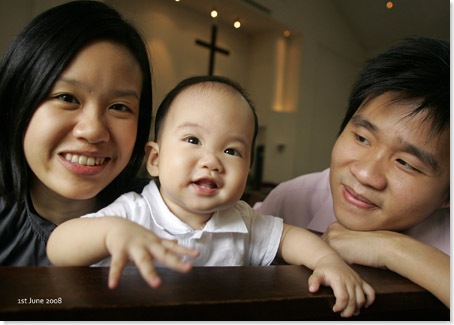 Thanks to shutterbug, we finally have a decent family photo where all 3 are smiling.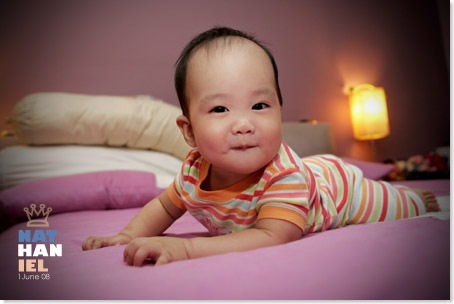 OLE!