In another 2 days, lil Nat will be 5 months old. We are expecting a few more milestones in this coming month, like eating solids and perhaps teething. Let me try to list down 10 new "skills" he has learnt this month:
1 ) Splashing Water while bathing
2 ) Drool Excessively
3 ) Whining for mummy when mummy is in sight
4 ) Pulling handkerchief off his head when playing peek-a-boo
5 ) Screaming for attention
6 ) Staring at us eating
7 ) Finding himself stuck in the corner of the cot somehow (always)
8 ) Squealing with delight when playing
9 ) Looking at the floor when asked "Where's Kaizer?"
10 ) Sucking his toes
In this short 5 months, he also managed to brave Takashimaya twice… both days ending with a tired Nathaniel and bigger biceps for daddy. He also has been mistaken as a girl about 3 times… I guess its because he has beautiful eyes.
Lets bring on month 6!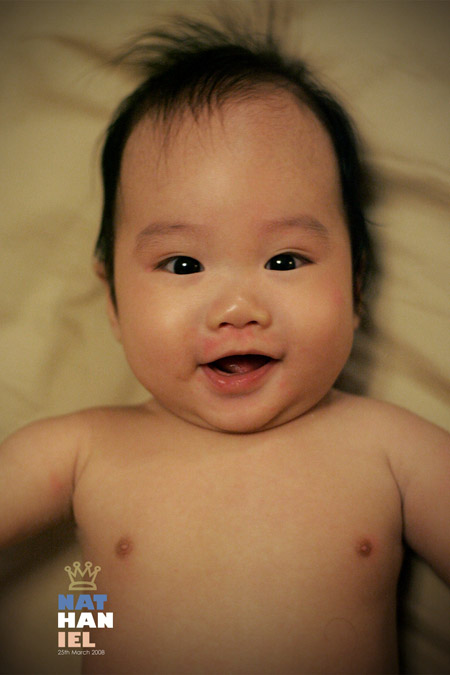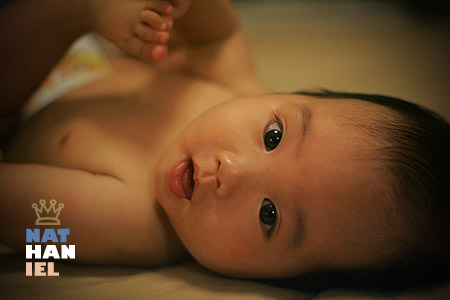 Bed and Bath routines are always fun fun fun!

That cheeky smile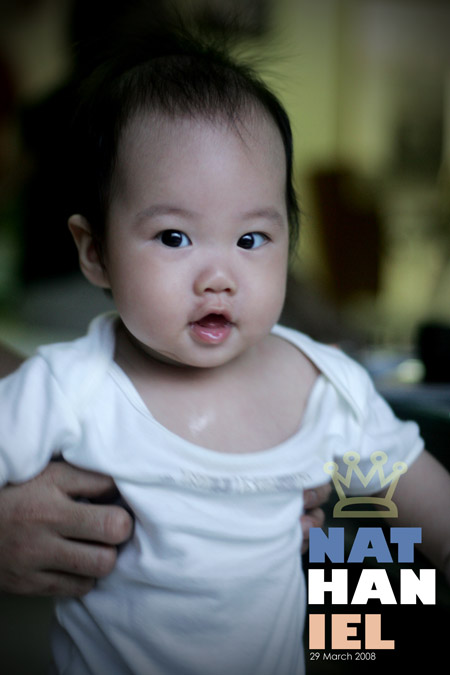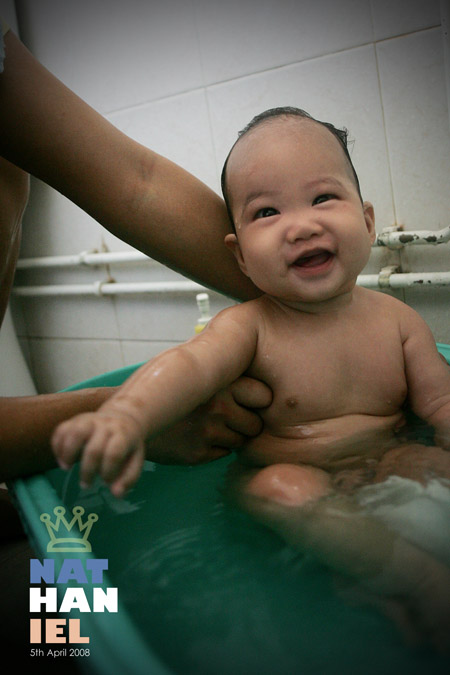 I love my baths! (can't wait to bring him swimming!)