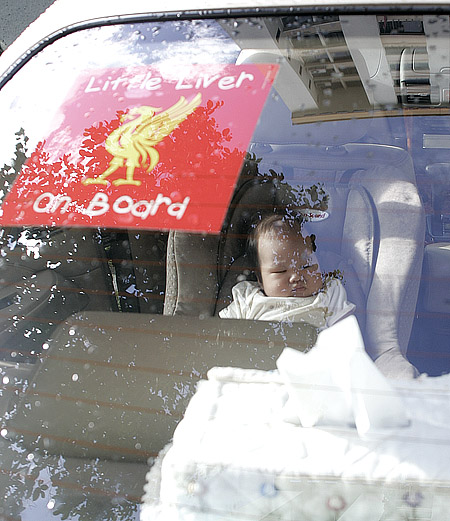 The little liverbird looking unhappy, almost like he knew he was going to be pricked later.
I do not think Nathaniel enjoyed this weekend as much as the last one because he had his vaccination this weekend. Like his last injection, it took about 1 second for the pain to reach his brain and eventually manifested as a loud scream albeit a short scream. As parents, we dislike vaccinations as well. We dread the fever, crankiness that would follow. True enough, Nathaniel had a low grade fever (about 38 degrees), and was sleeping throughout the day in short spells, and waking up crying, looking obviously uncomfortable.
Thank God his fever subsided the next day and he was back to his cheery best, cooing and cackling to my dad. Its almost like he is recounting the experience to grandpa when he came to visit in the morning.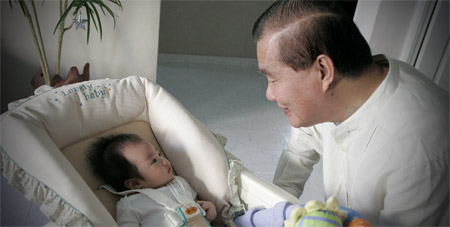 baby nathaniel: Grandpa! Daddy and mummy brought me for a jab yesterday! It was very painful!
grandpa: ok, i understand. you were a brave boy!

Back to my best!
Nathaniel hopes next weekend will be a better one!