Shortly after visiting the zoo, we gave the bird park a try.  The verdict is that Nathaniel (and us) enjoy the bird park much more than the zoo.  I think it's because the birds were much more 'active' than the animals in the zoo.  I promised him we would see lions in the zoo, and when we went to the enclosure, none could be found as they were all sleeping in their den!
At the bird park, He witnessed parrots playing basketball and singing Rasa Sayang.  He had the "can they do that??" look throughout the show at the amphitheatre.  (actually papa was more impressed..  hahaha..).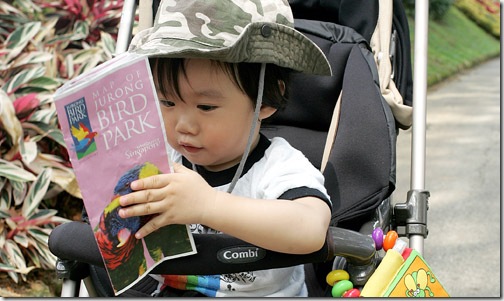 Let's head to the penguin show!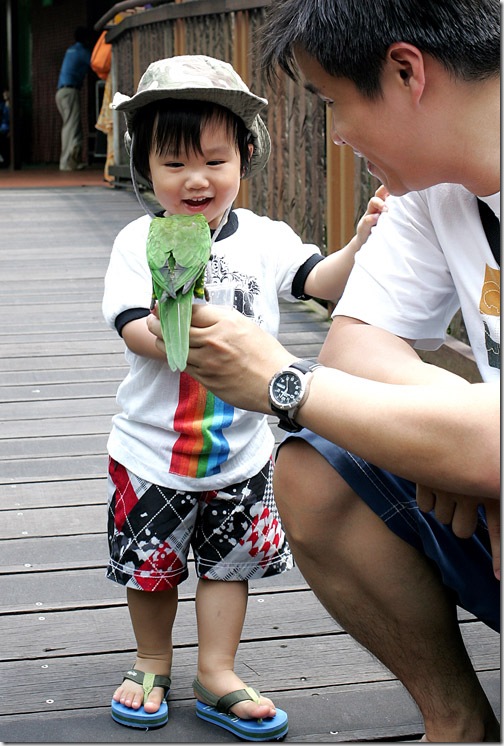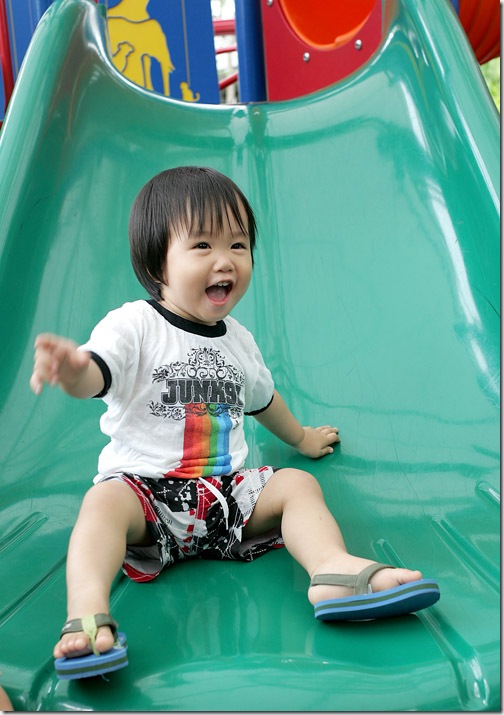 Yeah! Let's do this again!