Finally managed to wake up early enough on a weekend to haul ourselves to the beach. :)  Sentosa's Palawan beach was the chosen destination and we had the pleasure of having Daniel, Judy and Edgar with us this morning.  Thank God the rain stopped and the skies cleared up as we were left with a nice cool weather to enjoy the beach.
A little apprehensive at first as the waves 'crashed' at his feet..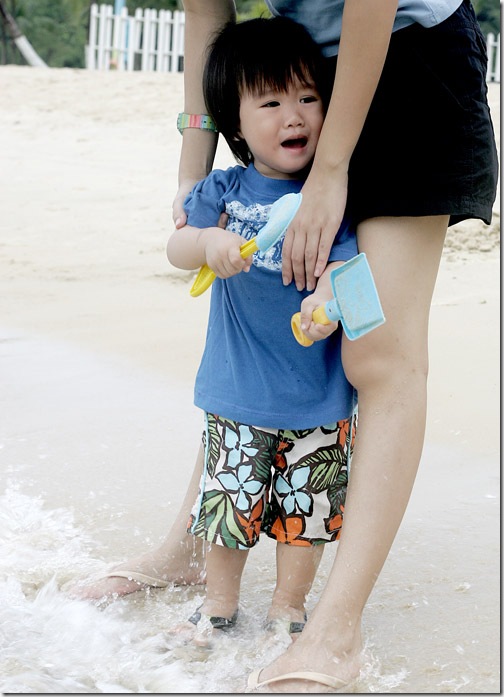 Slowly but surely, he warmed up as he took 'giant' steps in the sinking sand.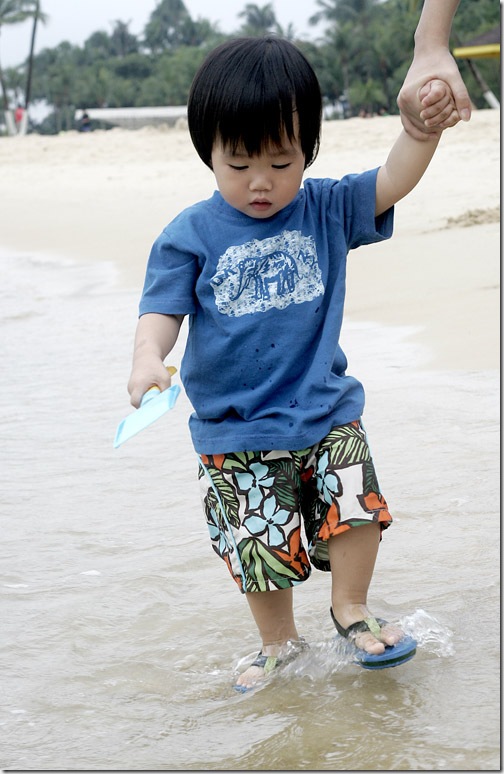 We even found him telling the waves to behave!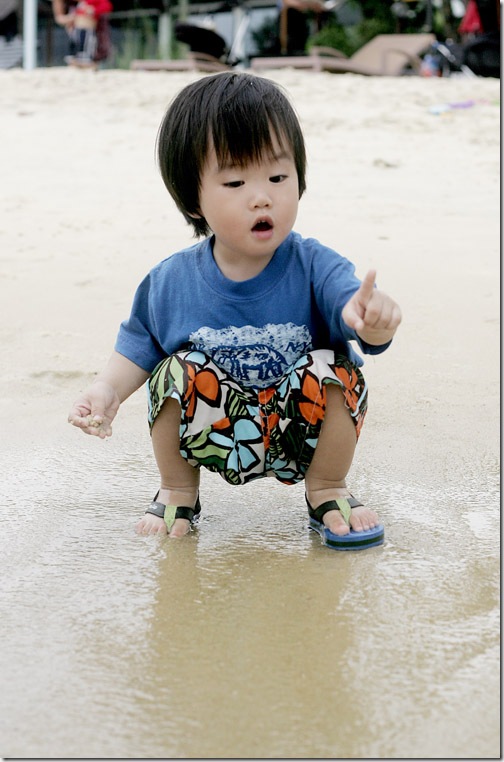 And what else do you do with sand other than building castles? You throw them of course!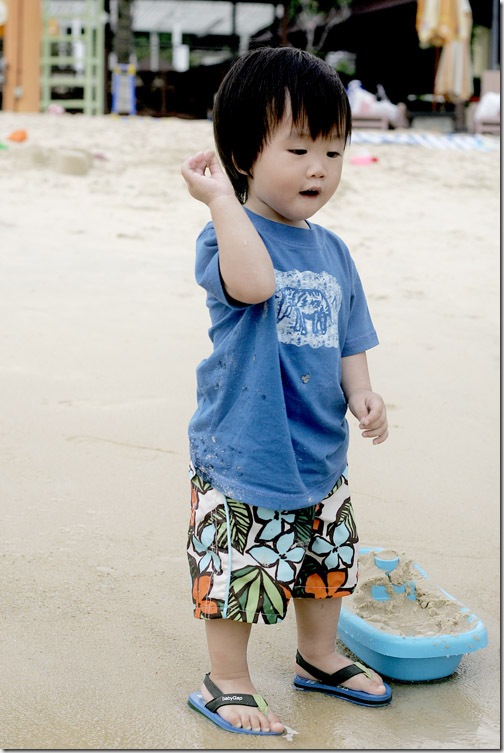 Wait, you can bury your legs in it too!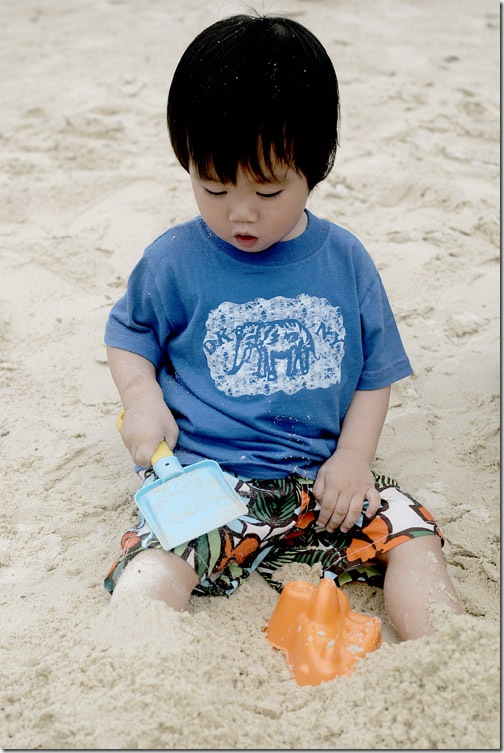 And all of a sudden, he is having fun!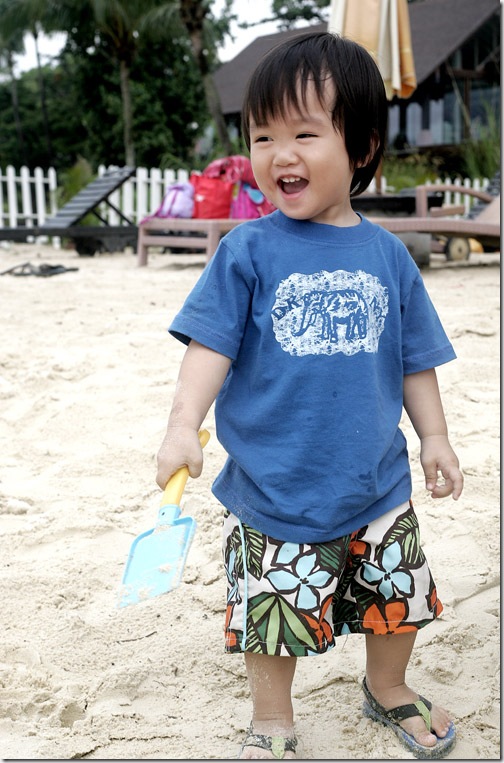 Edgar, lets come to the beach again!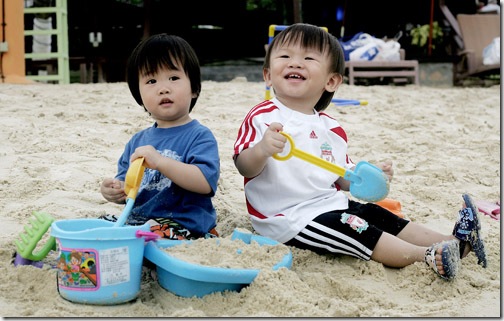 Washing up was a bummer though.. haha… must make sure no sand in the car! :)  The boys already have a date to visit the universal studios together when its ready, but i'm pretty sure we will be back at sentosa before that.