My dad named my son 张宇轩.  Yvonne and myself had no clue what it meant but it sure sounded good.
My dad lovingly put this together for Nathaniel.
神宇超凡基督爱
心轩豁亮吾主恩
and further explained:
神态器宇不凡, 指 气宇轩昂, 英姿焕发 ,
一身正气, 光明磊落, 堂堂正正, 乃基督所怜爱的
心胸宽阔明亮, 性格直率豁朗, 是吾主所恩赐的
I love the fact that its so Christ centred.
Thanks dad, its precisely what we hope in Nathaniel.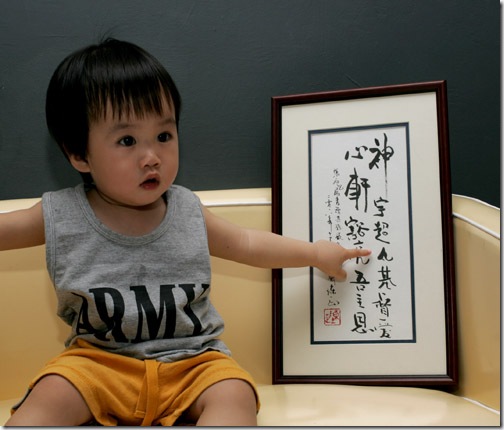 Huh?