We never dreamt that we would pack our Saturday with activities considering the opportunity cost is a well deserved weekend break at home.  Nathaniel single-handedly made us overcome our inertia as we hauled ourselves up early in the morning to join silver-crv and family for some fun at the beach.
Nathaniel had a busy day today (so did we) as classes started yet again at Kid's Loft.  He could only catch short naps in  car rides the whole day and we thought he would be exhausted come the end of the day but we were wrong.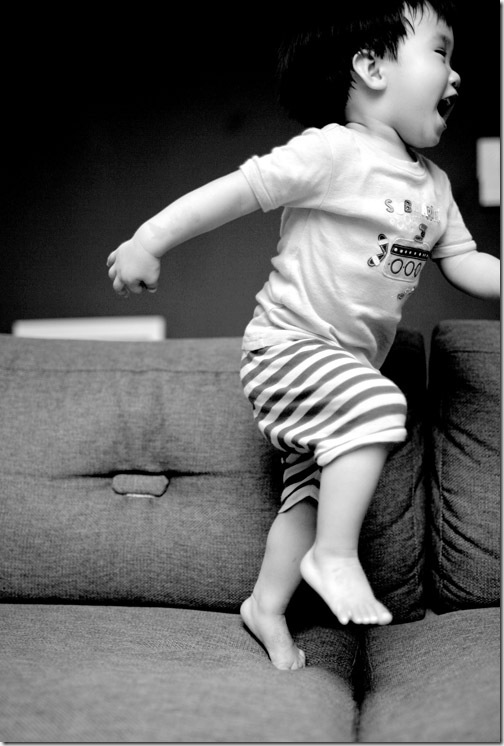 He did trampoline routines on the sofa and for the first time, somersaults on the mattress we laid in the hall.  We were tired just looking at him go.
He fell asleep promptly after his night milk and prayer. 
Have a good night's rest my son, we will have more fun tomorrow.